The Yellow Room
scroll down for info on upcoming screenings
SCREENINGS IN
LOS ANGELES - April 27 - 28, 2019 Grand Park's Our LA Voices
NEWPORT BEACH - May 2, 2019 Newport Beach Film Festival
WASHINGTON - March 9, 2019 Dance on Camera Festival
VIENNA - November 24 - 28, 2018 Blue Danube Film Festival
IRELAND - November 10, 2018 Light Moves Festival of Screendance
LIVERPOOL UK - October 14, 2018 Liverpool Film Festival
SAN FRANCISCO - October 13, 2018 San Francisco Dance Film Festival
SPAIN - September 25 - 29, 2018 30 Girona Film Festival
COLORADO - September 20, 2018 Breckenridge Film Festival
DC - September 9, 2018 CAPITOL Dance & Cinema Festival
VIRGINIA - September 8, 2018 Skyline Indie Film Fest
VERMONT - August 23, 2018 Middlebury New Filmakers Festival
LOS ANGELES - Aug 9 - 18, 2018 HollyShorts Film Festival
SEATTLE - July 28, 2018 Seattle Transmedia Film Festival
ITALY - June 29, 2018 River Film Festival
CHICAGO - June 10, 2018 Sunday Silver Screen
CANADA - June 3, 2018 Cascadia Dance & Cinema Festival
IRELAND - May 23 - 26, 2018 Fastnet Film Festival
OXFORD UK - May 12, 2018 Oxford International Film Festival
ARGENTINA - April 27, 2018 Santa Cruz International Film Festival
PORTLAND - April 13, 2018 Contact Dance Festival
LOS ANGELES - April 12, 2018 Dance Camera West
POLAND - March 20, 2018 Short Waves Festival
PARIS - November 21, 2017 Paris Independent Film Festival
WASHINGTON - November 10, 2017 Olympia Film Festival
IRELAND - October 20, 2017 2017 Kerry Film Festival
SHORTLIST - BEST ARTHOUSE FILM - FASTNET FILM FESTIVAL
WINNER - BEST EXPERIMENTAL FILM - PARIS INDEPENDENT FILM FESTIVAL
WINNER - BEST EXPERIMENTAL FILM - SANTA CRUZ INTERNATIONAL FILM FESTIVAL
NOMINATED - BEST SCORE - KERRY FILM FESTIVAL
WINNER - AWARD OF MERIT: FEMALE FILMMAKERS - BEST SHORTS COMPETITION
In director/choreographer Kitty McNamee's first film, a series of increasingly lush and intimate encounters force two dancers to confront each other and themselves, exploring the expansion of identity beyond solely masculine or feminine.
I've choreographed many live projects that evaporate as soon as the curtain comes down; I've been longing to create something lasting on film. DP and co-producer Jim Doyle shares my obsession with dancers and their ability to transmit story without the use of words. We decided to capture two dancers who each had a unique expression of both strength and fragility in a very confined space and see what happened! "The Yellow Room" is an opportunity to look beyond gender and catch a glimpse of the beautiful duality that each of us possesses.
Collaboration is key for me and the film provided an opportunity to create with an incredible team –they added a balance and richness to my experience – I think that is transmitted throughout the film.
Current fascinations include human nature, beauty, behavior, personality, duality, feminine/masculine and impulse.
"Everything that irritates us about others can lead us to an understanding of ourselves"
- Carl Jung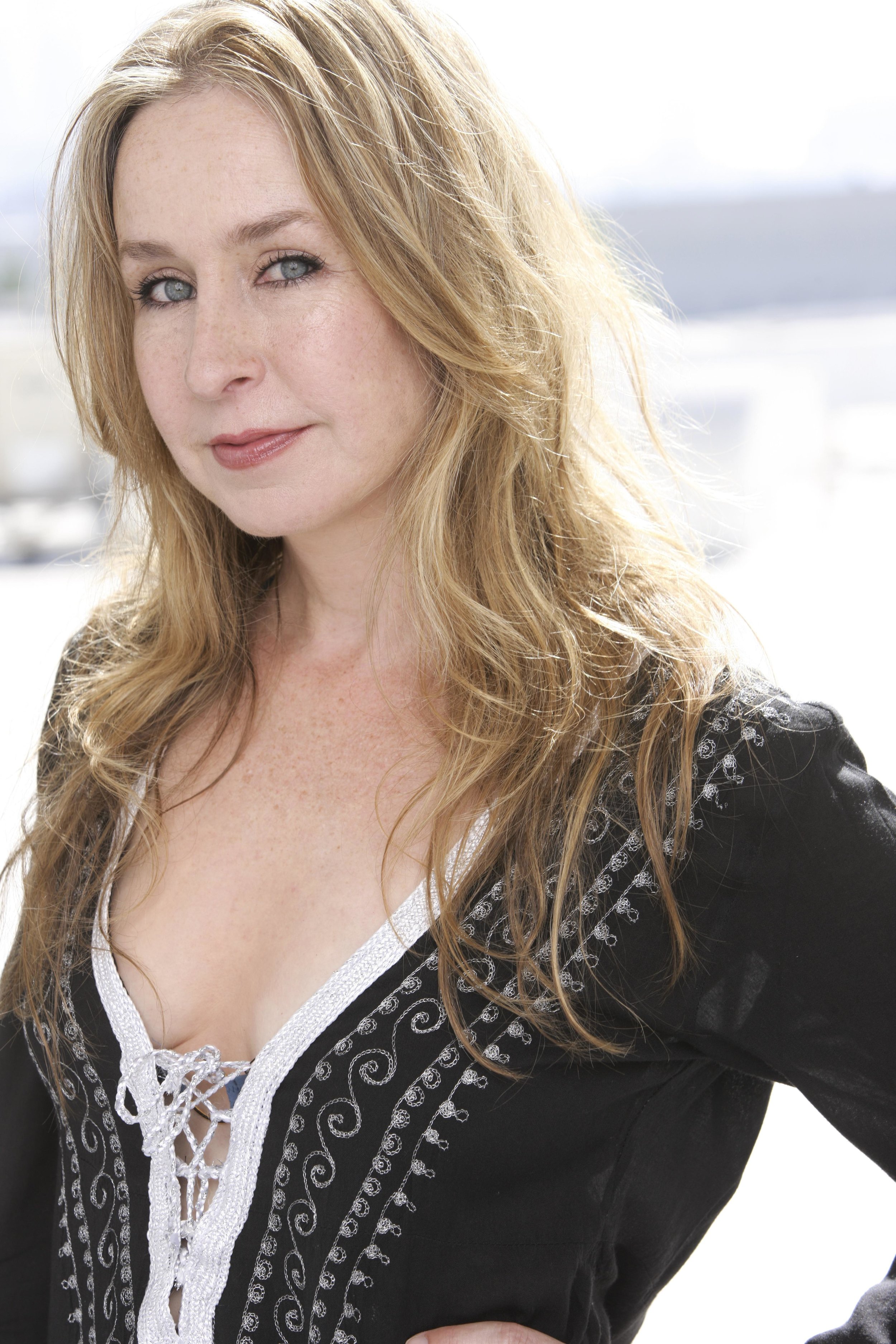 Director | Choreographer | Producer
Los Angeles-based Kitty McNamee is a highly regarded choreographer and director working across media. McNamee earned distinction from Dance Magazine as an artist with "an outsize talent for that most elusive gift, originality." Kitty began her career as the Artistic Director of Hysterica Dance Co., a consistently prolific and creative collective that redefined dance in Los Angeles. Kitty's work has been enriched by collaborations with composers, filmmakers, directors, and writers on live performance, TV, and film projects.

Recent work includes LA Opera's Tales of Hoffman, San Diego Opera's La Traviata, Target's "A New Kind of Strong" campaign, Secret Cinema's groundbreaking live performances with Laura Marling in London, the World Premiere of Colony Collapse commissioned by Oregon Shakespeare Festival and The Fantasticks at Pasadena Playhouse.

Kitty loves working with actors and is known for her ability to draw out organically nuanced performances. She has created for Paz Vega, Julianne Hough, Margaret Cho, Vanessa Williams, Vittorio Grigolo, Lily Tomlin, Anna Netrebko, Rolando Villazon, the boys of 90210 and the ladies of the L- Word. Kitty has loved getting down and dirty choreographing Beautiful and Twisted, Petals on the Wind and Lizzie Borden for Lifetime. She has created movement for music artists Laura Marling, Belly, Fono, Josh Kelley, Kait Weston, Kinky, Hecuba, Nicole Turley, Henry Wolfe and Ariana Delawari.

Concert stage work includes RIFT commissioned by Marin Alsop and Cabrillo Festival of Contemporary Music, the creation of the new ballets Traces and Transit for National Choreographer's Initiative and colony for LA Ballet.

Kitty collaborated with music icon Easy Mike to create a new hip/hop ballet of "On the Waterfront" for Muse/ique. Opera credits include Tales of Hoffman, Lucia de Lammermoor, Don Carlo and La Rondine for LA Opera, La Traviata for LA Opera, San Francisco Opera and San Diego Opera, Romeo and Juliette for LA Opera and Lyric Opera of Chicago. She has a long and fruitful relationship with the LA Philharmonic, where she has choreographed, directed, and developed new productions including Esa-Pekka Salonen's Wing on Wing. On the commercial front clients include Target, Mercedes, Adobe, GreyAnt, Uniqlo, Proactiv, Wynn Hotels, Devlinhair/Novartis, Flash on the Beach, MADD, Hexbug and Magic Sofa.
Junji Dezaki is a native of Wakayama, Japan. Junji held the title of Karate State Champion in high school. After relocating to Southern California, he was cast in the Monsters of Hip-Hop 2007. Junji began taking ballet classes shortly after and as a freelance dancer, has been performing with LA Opera, Daniel Ezralow & Company, Ken Dance Company, Kebele Dance Theater, KIN Dance Company, No) one Arts and City Ballet of Los Angeles. In his dancing style, he mixes martial art, hip-hop and ballet.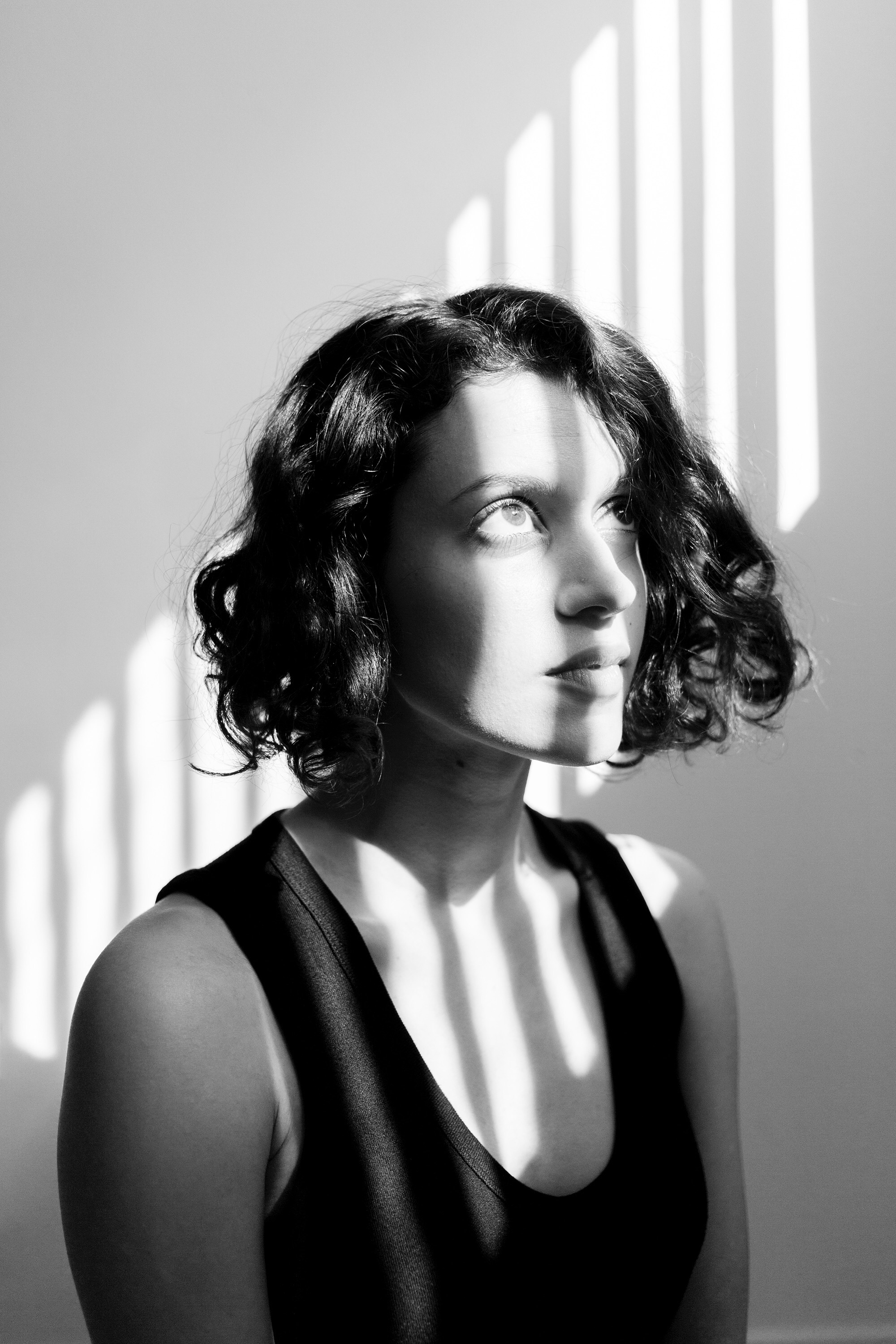 Jessica Gadzinski is a freelance dancer, performer and instructor based out of Los Angeles, California. Her many disciplines at a professional level include classical ballet, contemporary movement, jazz and many social dances including salsa and bachata. She is currently a member of the Barak Ballet, headed by Melissa Barak and is represented by Go 2 Talent Agency in Burbank, California. She has been privileged to work alongside the Los Angeles Opera, the Los Angeles Philharmonic and the San Diego Opera. She has also appeared in a national commercial for Target and on America's Got Talent. She is so excited and proud to have worked with Kitty Mcnamee on this project.
Jim Doyle
Director of Photography | Producer
Jim Doyle invented, and subsequently patented, the first liquid nitrogen special effects fog system that is still used today on stage, in movies, and on television shows. Actually, there is no real fog anymore. It's all done by Jim. When you're flying into LAX and it's fogged in, that's actually Jim's special effect. Foggy day out in Malibu? Also Jim's liquid nitrogen at work. It's that real looking. It's so real looking that he received an Academy Award in Technical Achievement for it in 1992. As an undecided major at the University of Colorado, Jim opted to check out what was going on in the Theater division. He found that he liked being behind the scenes, designing and building sets, tinkering around with pyrotechnics. Despite his lack of commitment to the academic aspect of school, Jim found his way to graduate school at USC and began taking design from an art director in the Theater department there. He quickly confirmed that he had a real knack and love for special effects. On a whim, he looked in the Yellow Pages under Special Effects, and cold called the one company listed: Special Effects Unlimited. With his experience at both USC and Colorado he was that rare young man who could weld, do carpentry, as well as draw and design. He got the job at Special Effects Unlimited and began working in their shop the following Monday. Jim began working for theme parks, where he designed effects for Universals Back To The Future attraction and Disney's Big Thunder and Splash Mountain" rides. Perhaps most famously, his fog was showcased in the Michael Jackson video Thriller, where it can be seen shrouding the zombies as they climb from the graves in the cemetery. Currently, Jim's liquid nitrogen systems are used all over Las Vegas, including in the Cirque De Soleil shows Love and Ka. Jim began working with WET in 1995 and during his 14 years at the company, Jim's unique understanding of pyrotechnics and special effects, along with his keen eye for design, has made him a valuable asset on a multitude of WET projects. In 2002, Jim oversaw the building, installation, start up, and ceremony that accompanied the 2002 Salt Lake City Olympic Cauldron. As Jim said "For a flame guy, it doesn't get much bigger than the cauldron." In 2004, Jim was instrumental in the complete redesign of the Mirage Volcano. He took the largest flame attraction in the world and tripled it. The Mirage Volcano now has 150 flame effects built into a seamless cinematic show. As a veteran special effects technician, Jim has worked on more than three dozen feature films and has supervised special effects for more than one hundred music videos and television commercials. In addition, he has worked on productions for Tama Center of Tokyo, Japan, Rio Hotel, Desert Inn, Nevada, and Cirque du Soleil, where once in a while he can be found, wearing tights, hanging upside down from a silk, swinging back and forth, doing the splits. He's that versatile.
Ali Helnwein is an Emmy winning composer and has orchestrated Grammy winning projects.

He composed all the music for 13 "Touch of Evil" short films, featuring Brad Pitt, George Clooney, Kirsten Dunst, Ryan Gosling, Gary Oldman, Glenn Close, Jessica Chastain, Rooney Mara, Mia Wasikowska, Michael Shannon, Viola Davis, Jean Dujardin and Adepero Oduye.

As an arranger/ orchestrator he did the strings on the title track to Florence & The Machine's No. 1, chart topping album "How Big, How Blue, How Beautiful" as well as Draco Rosa's Grammy Winning album.

Music for commercial & fashion films include Mercedes Benz, Wrangler Jeans, ESPN, Motorola, bebe, American Greetings, Orla Kiely and more.

In 2010 his "Rain" Violin Concerto was commissioned by Kat Von D and premiered in downtown LA's historic Million Dollar Theater, conducted by David Campbell.

In 2006 he founded the Traction Avenue Chamber Orchestra, which he has been successfully conducting since. The orchestra has become known for showing up in places where one normally wouldn't expect an orchestra, premiering new works, and playing to new audiences — performing in places such as a skatepark, a Chinatown Alley, the rooftop of the Standard, etc. Aside from his own orchestra, he has worked with many other orchestras across the U.S. and around the World.

Press articles include Los Angeles Times, W Magazine, LA Record, LA Weekly, The Huffington Post, Juxtapoz, Foam and many others.
Arielle Zakowski is an editor based in Los Angeles. She has edited an abundance of commercials, as well as dozens of short films, tv shows, title sequences, music videos - you name it.
She edited the main title sequence for Netflix's "Daredevil" which was nominated for an Emmy for Outstanding Main Title design. The feature film she co-edited, "Night Owls," premiered in narrative competition at SXSW in 2015, and "Wannabe," a short film she cut, premiered in the 2016 Tribeca narrative shorts competition. Arielle is grateful to have had the opportunity to collaborate with Kitty on sharing this beautiful dance with the world.